Join us in Worship
May 1st in NYC
for a public Exorcism of Mark Zuckerberg and the
Metaverse
"Walk with the prophets bravely against this new age of spiritual dominion and your revolt will sound to the hymnal: communion of peace, after the war that smites the false gods and demonic kings is one by those who live in united equality known as heavens glory." Issiah: 33
We are a group of concerned citizens of faith within various creative professions and religious communities who sense that something spiritually sinister is afoot in our society. We see that the metaverse and the technologies that define our social world and media are used to dominate and control the masses and that the methods and practies of control are akin to spiritual domination and spiritual worship. We see that moving beyond the mere sense and understanding of this- that we must create spiritual power based in our own passionate, devoted faiths imbued with freedom and true liberation and unconditional adherence of the autonomy of all beings upon our holy planet. We see that this deep and divine faith can be fuel for the action based, material power to fight against the dominion of demonic control and vampiric extraction that is shadowed, hidden and veiled within our daily lives. We see that collectively together- ritual acts so deeply stigmatized can catalyze actions great and small that fight with the will of the lord and the union of all gods against the horror of the attempted control of our actions, our bodies, our minds and of our souls by the psuedo- religion of big tech and neoliberal capitalism's obsessions an greed. It is important no more then ever. We do so through action, such as our exorcism- as a creative protest as well as spiritual ritual of connection with others to gain clarity out of deception.
We invite you to move beyond the haze of the demonic control of our lives via technologies- controlled by the mass media, big government and neoliberal capitalism- to protest it in new, exciting and spiritually empowering way that simultaneous speaks truth to the power of our present state reality. Within a complex web of duplicity and deceit- framed as powerful and beneficial for humanity- big tech and its attempted brainwash for the capitalism war machine is nothing less then a product of spiritual and social evil of the dominion by the technological lords who worship the technology they are creating. We are forced to act in prayerful servitude to their evil ever encroaching demonic religion of neoliberal surveillance capitalism.
To counter this we aim to generate spiritual power through our own creative relationship to politically conscious public exorcism. We invite you to come and aid in this community building ritual of liberation.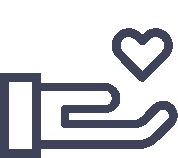 "Whoever is generous to the poor lends to the lord, and he will repay him for his deed."